to be the most trusted provider of evidence based DLD information, resources and training in Australia.
Shaun is one of Australia's most respected leaders in Developmental Language Disorder (DLD) and volunteers globally to raise awareness.
After more than a decade of working with people with DLD as a speech pathologist, he has partnered with Nat, who has over 15 years experience leading health and disability charities in strategic marketing and community engagement.
Together they are The DLD Project Co-Founders who are supported by expert contributors from around the globe.
WHAT DOES THE DLD PROJECT DO?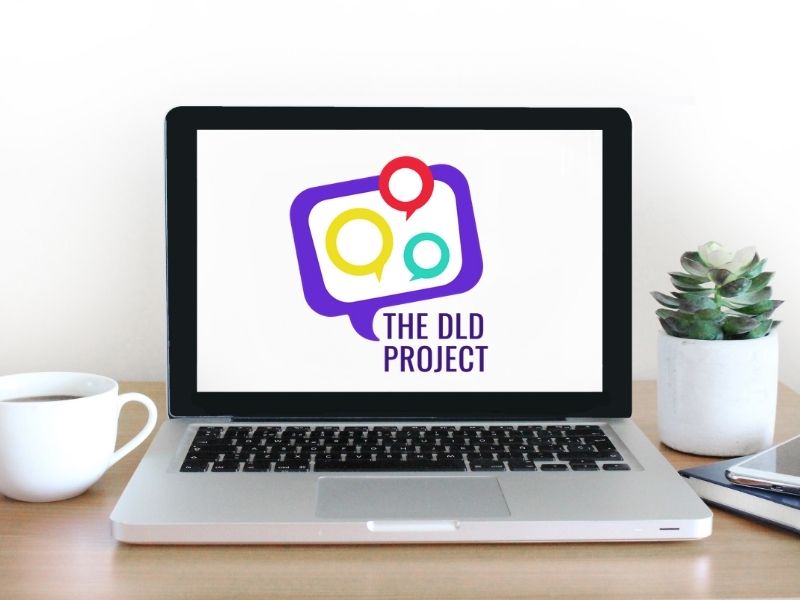 Extensive and evolving research tells us what works best for people with DLD but unfortunately these learnings and insights sit in the hands of a few.
The DLD Project, seeks to address these roadblocks by establishing an online platform which will distribute evidence-based information, resources and training created by expert contributors from around the globe.
In addition to offering lots of free and paid tools and resources to support the Australian DLD community a portion of the proceeds will go to funding game changing DLD advocacy and research initiatives.
Meet The DLD Project Co-Founders
Shaun Ziegenfusz
CO-Founder, the dld project
Bachelor of Science (Developmental Biology)
Master of Speech Pathology
Master of Special Education (Early Intervention and School Leadership)
As a practising Speech Pathologist Shaun has 
extensive experience working with young people and families in early childhood and school settings. He is an a
ctive member of Speech Pathology Australia, as well as an editorial committee member for the Journal of Clinical Practice in Speech Language Pathology.
Shaun is proud to be an International Committee member for Raising Awareness of Developmental Language Disorder (RADLD) which has a reach into more than 30 countries globally. He has volunteered with RADLD for more than 3 years donating hundreds of hours of his time and expertise to raise global awareness of DLD.
Shaun is c
urrently enrolled at Griffith University as a Doctor of Philosophy (PhD) candidate where he combines his experience in speech pathology and education to research students with DLD. This vital research 
is helping to identify the needs and necessary supports for students with DLD from the perspective of key stakeholders. Shaun's wealth of hands on DLD expertise coupled with his academic achievements make him an invaluable advocate for people with DLD.
Shaun is dad to two beautiful girls, an amazing baker and has recently caught the renovating bug in his spare time!
Natalie Turner
Co-Founder, the dld project
Bachelor of Communication (Majoring in Journalism & Film)
Graduate Certificate in Business
Nat has had an interesting career starting out as a radio announcer on Triple M  and B105 before making the shift into the not-for-profit sector. For the past 15 years she has worked internationally for some of the largest and most impactful health and disability charities in fundraising, marketing and community engagement positions. She is also a member of the international Raising Awareness of Developmental Language Disorder (RADLD) volunteer committee.
It was whilst undertaking post-graduate studies in business and working directly with amazing families navigating DLD that Nat started to think of new models for addressing significant social issues. Afterall, Developmental Language Disorder should be a somewhat addressable challenge for many because with the right supports people with DLD can thrive. 
However, due to lack of NDIS funding, low awareness of the condition and the knowledge of what works sitting in the hands of a few, many of the 1 in 14 people with DLD  are not receiving the support they deserve. 
The DLD Project believes we can do better. In fact, we simply have to do better. Nat is committed to leading from the front to ask the tough questions and do the work needed to raise awareness and spread DLD knowledge to every town in Australia. 
Nat is mum to two girls, loves the outdoors and all things handmade. 
CALLING ALL PASSIONATE DLD ADVOCATES
We believe the saying "It takes a village" is the best way to describe our model.
We engage families, health professionals and educators to work in partnership to change the lifelong outlook for people with DLD.
Everyone has an important role to play in empowering people with DLD to live their best life.
At The DLD Project we develop our information, resources and training in partnership with qualified experts from around the world.
If you share our vision and would like to join our team as an expert contributor we'd love to hear from you. Simply pitch your idea to us via email at connect@thedldproject.com